Welcome to Aaron Birch Family Dental!
We are the Western Slope's trusted source for comprehensive dental care in the heart of Grand Junction. We are committed to providing exceptional dental services that cater to the needs of the entire family in a warm, welcoming environment. Cultivate radiant smiles that last a lifetime with us at Aaron Birch Family Dental.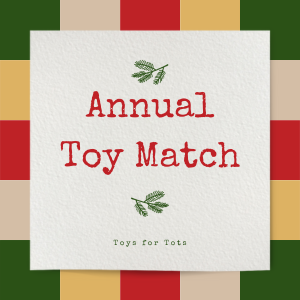 Now Accepting Toys!
It's that time of year again! For every new, unwrapped toy donated to the Toys for Tots box in our office, Dr. Birch will match it with another toy, doubling the giving! Donations will be accepted thru December 10.
Learn about Dr. Birch and his caring team. Everyone at Aaron Birch Family Dental is concerned about your health, comfort, and well-being.
Learn about the services we offer at Aaron Birch Family Dental. From dental hygiene and cleanings to veneers and cosmetic smiles, we've got you covered!
See before and after photos of real patients seen in our Grand Junction dental office located in the Parkwest Plaza at Patterson and 25 Rd.